Influencer marketing is an industry that's grown exponentially in recent years. Social networks today are a main actor in our day to day and it's rare to find a brand that hasn't ventured into digital marketing.

Since being an influencer is a highly lucrative activity, like all new terrain, it also provides an opportunity for some to take advantage of those who don't understand how it works.
Download our free guide: Influencer Marketing for Professionals
One of the main problems many users may face is encountering "fake influencers".
What is a fake influencer?
An influencer is someone who creates a community around their person in social networks. They have a reach and level of interaction high enough to influence the behavior patterns of those who follow them.
But being an influencer is much more than having a high number of followers.
We agree that the basis of this type of work is the community, the followers that actively consume their content. But many make the mistake of automatically assuming that any person with a high number of followers is, in fact, an influencer.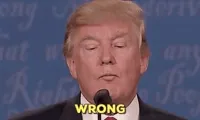 And that is the key issue. The fake influencers of Instagram, Twitter or other networks rely on their high number of followers to ask for more money from companies for collaboration, with the promise that their products will be seen by thousands of people.
According to Influencer DB reports, in 2019, Instagram had more than 1.4 million accounts with more than 15,000 followers.
The truth is that today inflating your number of followers is as simple as buying online. There are sites that allow you to fill an account with bots (false profiles) for a certain price.

In order to appear to have a large number of followers, some Instagram accounts not only buy fake followers, but use automated account services (AKA "bots") and then use these impressive but empty figures to do business.
Having a huge amount of followers isn't the same as having a community of people interacting with the content of the account. If no one's interacting organically, there's no one to be influenced.

To sum it up, working with an influencer based only on their number of followers will not bring guaranteed results to your campaign, strategy or brand.
For this reason, it's important that before committing to a collaboration with any person on Instagram, establish a way to filter those that'll work for you from those that won't.

In this article we show you some tips so you can learn how to plan your influencers campaign without losing your head.
¿How to identify a fake influencer?
Well, now that you know what they are, it's time for you to sharpen your senses and learn how to recognize these scammers of 2.0.
1- Compare the number of followers with their engagement
Even if they are real people, not all followers of an account will comment or like all posts. However, when it comes to false influencers, this difference will be even more marked.

For example, an account with 50,000 followers but with 30 likes per post should ring your alarms. It can also happen in reverse: an account with posts that have many more likes than followers is equally suspicious.
Basically, you have to find a coherence between the number of likes, the interactions in the publications and the influencer's number of followers .
2- Look closely at the quality of the interactions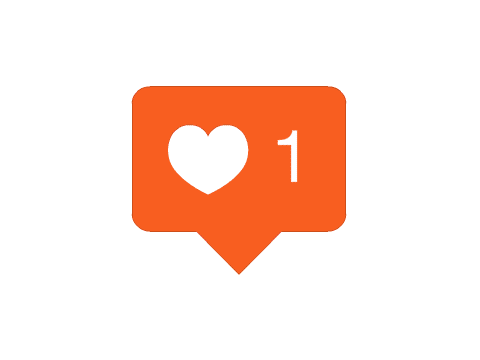 As with followers, having many comments in a post doesn't guarantee a real interaction. Some false influencers will pay for -false- comments or likes.

They can even get organized with other people to comment on each other's posts and give the appearance of real engagement.

To check the quality of interactions, you should take a deep look at the comments. The bots leave comments that are quite generic, easily identifiable for the careful eye.
Look for comments that only have a word like "excellent", "great" or just an emoji.
Another great indicator is the coherence between the publication and the commentary. For example, if the influencer makes a call to action for his followers to answer with some personal experience and the comments are monosyllabic, you'll know that something murky is happening.
3-Examine the followers' profiles
Don't be fooled by false profiles on Instagram. Having a picture of someone real, or a couple of posts, doesn't assure you that there's a person on the other side.

Instagram bots are programmed to interact with different accounts, make random comments when finding certain hashtags or simply, follow and unfollow certain accounts.
4- Analyze the account's evolution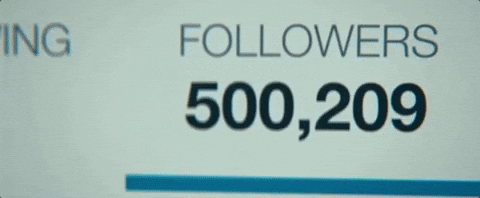 Unless it becomes viral from one day to the next, it's normal that any account on Instagram grows followers gradually.

Currently, on the Internet you can find several tools that allow you to identify how an account has grown over time.

If when using them you notice that the influencer's account has had very high peaks from one moment to another, check the profile carefully to verify if it's a fraud or not. Similarly, sudden drops of followers are equal indicators that something's happening; for example, that Instagram has removed a list of false accounts at once.
All accounts are prone to bots.
To help you even more in your selection you can rely on tools such as IG Audit or Social Blade that allow you to, among other things, verify the percentage of false followers that an account has bought.

Remember, the problem is not that the account has bots, but that it's the influencer who's paying for them.

Youtuber, Shane Dawson, has a video which shows how he could buy these fake profiles for Instagram and YouTube very easily.
Are you ready to identify the frauds? Keep in mind that solely because the prospect has any of the elements mentioned in this post doesn't mean he or she should be accused of being a phony.

Take these indications as a check list. And if the influencer checks most of the boxes above, they're most likely a profile with false engagement.

The first step to avoid falling into the 'fake Instagram (or other platforms) influencers trap' is to be well informed.
So we recommend you download our Introductory Guide: Influencer Marketing for Professionals: where you'll get all the information you need about this new way to boost your brand or your customers.